HYPR and FEITIAN Technologies Integration Partnership
ePass FIDO-NFC plus K9 with PIV

FEITIAN is making sure that we our flexible to every user's authentication needs, and we're thrilled to be integrated with HYPR. This is another way to add another layer of security protection to your identity and organization's assets.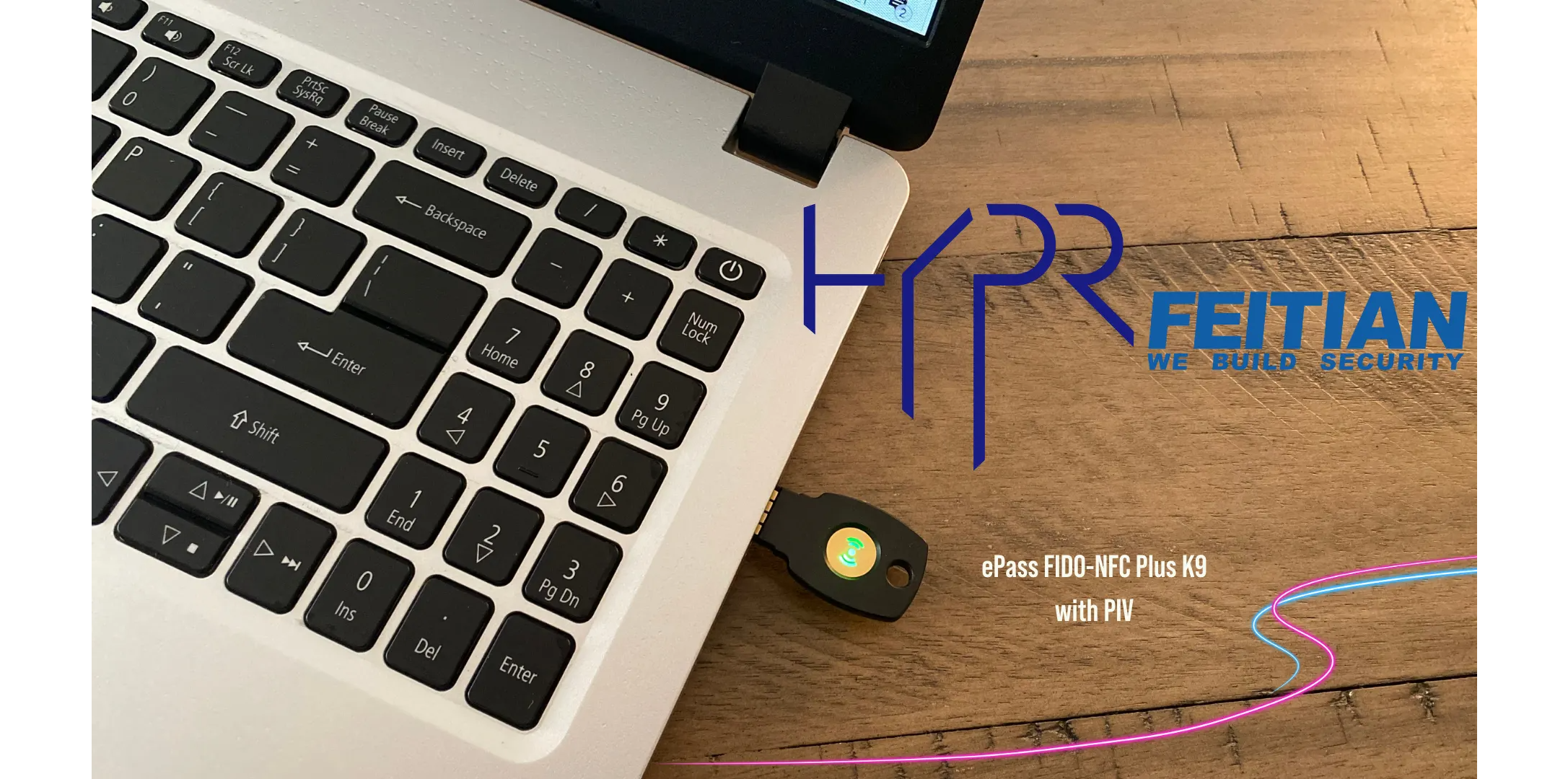 To log-in to your Windows workstation using a FEITIAN K9 security key with PIV, click this link to view all the system requirements and pre-requisites from HYPR.
Windows System Requirements
Windows 64-bit 7*, 8, 8.1, 10 (1607+)
Windows 86-bit 7*, 8, 8.1, 10 (1607+)
Edition: Professional, Enterprise
The FEITIAN ePass FIDO2 USB-A - NFC Plus K9 with PIV is a FIDO Alliance certified FIDO U2F and FIDO2 authenticator. It provides a secure, phishing-resistant authentication scheme to web applications. Unlike the traditional second-factor authentication devices, FIDO Security Keys provides a much more convenient solution to add another security layer on traditional password authentication scheme.
HYPR, Ciptor and FEITIAN Technologies Integration
Join HYPR, with Ciptor and FEITIAN, for a joint webcast held on April 14th, on the future of Passwordless Authentication.